Vanities are the main design items of bathrooms. We know that a good-looking, stylish vanity improves the look of your bathroom. Our customers can find the most trendy, elegant and flashy vanities of all time.
Worldwide Kitchen & Bath cares about the quality, durability and attraction of your bathroom vanities. That's why we offer you the best quality and best price in the market. You could find the most suitable vanity for your bathroom with Worldwide Kitchen & Bath.
Worldwide Kitchen & Bath offers a wide range of vanity choices regarding style, color, and types of options. We pair high quality and durable materials with modern design lines. Worldwide Kitchen & Bath has Single Sink Vanity and Double Sink Vanity options. You can prefer a single or double sink vanity according to the needs of your home
Single sink vanities are ideal for small bathroom areas and small families. If you do not have enough place to put a large vanity in your bathroom, you should choose a single sink vanity. All our vanities have the best quality and good materials. You will find a suitable vanity model for your lovely bathroom with Worldwide Kitchen & Bath.
Double sink vanities provide convenience for your use. As double-sink vanities have sufficient area of use, they are more practical. If you have enough space for a double-sink vanity in your bathroom, you should prefer them. They are very convenient and comfortable for crowded families.
Get Your Dream Bathroom In 3 Easy Steps
Whether your bathroom isn't functioning for your lifestyle, or you want to update the look, Worldwide kitchen & Bath is here to help. Our licensed bathroom vanities will deliver a beautiful and functional bathroom for your budget.
Email us with photos & information about the scope of your project. We'll set up a follow up consultation to discuss budgeting and the next step for your project.
After collaborating on your bathroom remodel plans, we order materials, set a timeline, and begin transforming your bathroom
Your friends and family will be impressed with your new bathroom! You'll feel like you're finally living in the home of your dreams.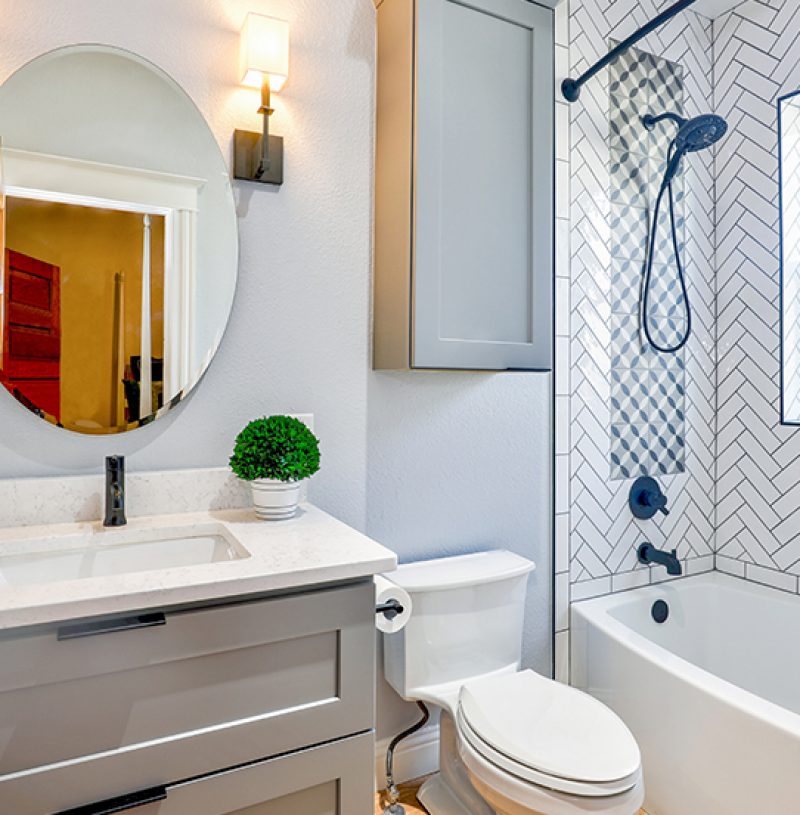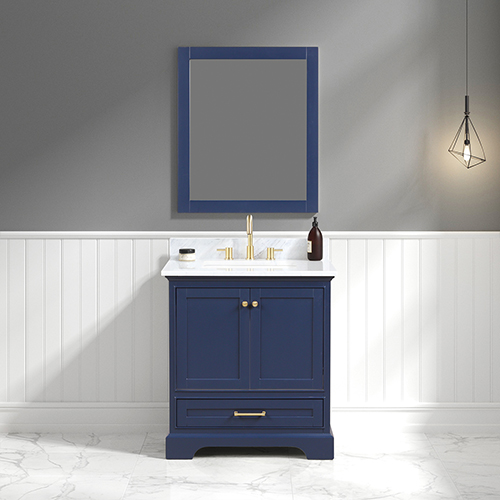 SKU: V8027 30 25 (vanity only)
Hardware Finish: Brush Nickel (included)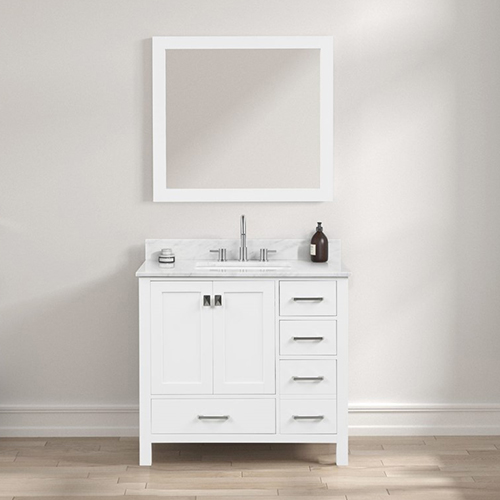 SKU: V8026 36 01 (vanity only)
Hardware Finish: Brush Nickel (included)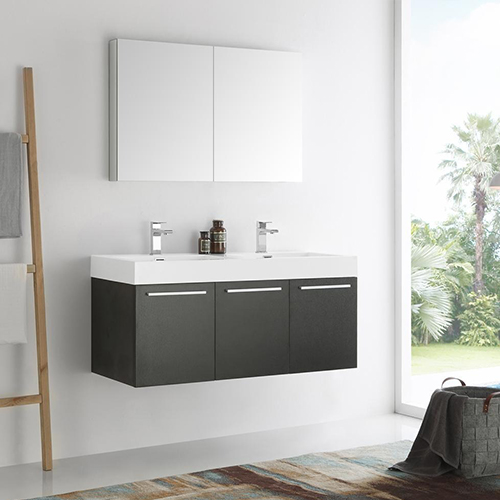 Fresca Vista 48″ Black Wall Hung Modern
Bathroom Vanity with Medicine
Cabinet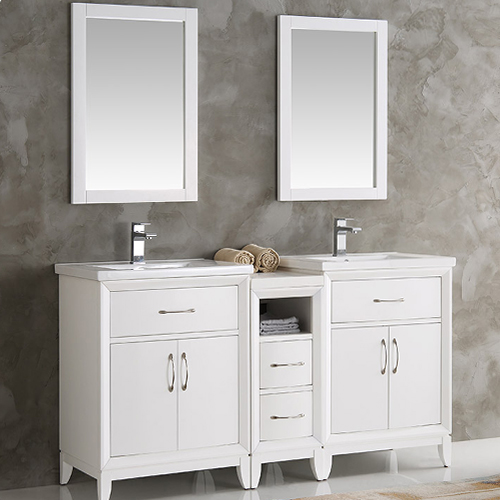 Fresca Cambridge 84″ White Double Sink
Traditional Bathroom Vanity with
Mirrors